History
Archeological evidence indicates that the area around and including Franklin County and the Republican River was frequented by a nomadic people that were probably the forefathers of the indigenous Pawnee Indians. The Pawnee were a dominant power on the Central Plains until the 1870s, and the Republican River was actually named after one of the four bands of the Pawnee tribe. The Pawnee culture revolved around regular buffalo hunts in the 'tallgrass prairie' and frequent raids and skirmishes with neighboring Indian tribes and pioneers. Known for their exceptional cunning and courage, the Pawnee's favorite pastime was stealing horses. In 1806, American explorer Zebulon Pike met with the Pawnee and in his reports described the land as a "hunter's paradise," thick with game. Indeed, herds of buffalo frequented the area numbering in the hundreds of thousands. Because of the plentiful game, fertile soil and abundant water resources, settlement started in the Franklin County area starting in the mid-1860s. As more westward migration began to take place, stores were opened, mail and delivery routes were established and pioneers began to settle land along the trails and creeks spurred on by generous homesteading incentives offered by the federal government. By the early 1870s, the population of Franklin County had blossomed from a mere handful to over 2,000 souls with the cities of Riverton, Franklin and Bloomington bustling with commerce and activity.
Hildreth History
Located on a high, level plateau dotted in some places with sandhills, this area did not settle as rapidly as the valley to the south. Although some settlers came as early as 1871, a number of German immigrants moved into the Hildreth area around 1873. The railroad came through the area in 1885 and served the area for many years. Named after a highly respected businessman, Carson Hildreth, the town was incorporated in 1886 and reached its peak population of 603 in 1907.
HILDRETH CENTENNIAL MARKER
Village of Hildreth
248 Commercial Avenue, Hildreth, NE 68947
308-938-2471
www.villageofhildreth.com
e-mail: cityoffice@villageofhildreth.com
HILDRETH PUBLIC LIBRARY
Village of Hildreth
248 Commercial Avenue, Hildreth, NE 68947
308-938-3008
www.hildrethlibrary.com
e-mail: hpl@gtmc.net
Bloomington History
Named after the city in Illinois, Bloomington was initially settled near Antietam Post, an Indian stockade built along a travel route south from Fort Kearney, across the Republican River and into Kansas known as Brookline Road. Although the fort was officially abandoned in 1871, some local Civil War veteran settlers kept it open. In 1872, a company selected the site to locate a town hoping it would be the principal town in the county. Indeed, the town became prosperous with its railroad station, the U.S. Land Office and at one point, the county seat.
OLD ROCK JAIL
Bloomington City Park
NE Corner – Central & 6th
Bloomington, NE 68929
308-775-9200
Earl Lantis helped his father haul native rock from across the Republican River for its construction and ammurder in 1899 provided this new jail with its first occupants: Truman Tooman and W.S. Cole. Located on the south end of the City Park.
BLOOMINGTON CITY PARK
NE Corner – Central & 6th
Bloomington, NE 68929
308-775-9200
The park features a German WWII 155mm Howitzer cannon, a stone marker commemorating its history, a monument for the old school, the Old Rock Jail and playground equipment.
BLOOMINGTON COMMUNITY CENTER AND MUSEUM
Across from Bloomington City Park
North of Post Office on Central
Bloomington, NE 68929
308-775-9200
The old U.S. Post Office (still in use) and the Community Center which contains a pictorial history of the town and the old public school. Open only during city meetings and functions.
Franklin History
Originally called Franklin City (and named after founding father Benjamin), Franklin was settled by a land speculation company referred to as the Knight Colony starting in 1870. In 1871, Governor Butler proclaimed it the Franklin County seat. Although later lost to Bloomington, Franklin proved resilient and was eventually able to regain it in 1920. The railroad arrived in 1879 and with it, more homesteaders and more growth. In 1881, the Franklin Academy was established, one of six Congregational Church 'prep schools' in Nebraska patterned after the Ivy League colleges in the Northeast. It became a prime contributor to the success of the City. Located in what is now City Park, the Dupee Music Hall (built in 1902) was part of the Academy and is the only structure from the Academy that remains today. Franklin was incorporated in 1883.
Macon History
Macon is the geographical center of Franklin County. The Macon Prairie is good, rich farmland of flat, treeless prairie. Originally settled in 1871 and maybe as early as 1870, some 30 families settled in this vicinity in the summer of 1872 because it contained a lake, which did not prove to be permanent. The 'lake' was actually an old buffalo wallow which is now a federal wetlands production area (Macon Lakes). The immigrants consisted of Germans and many Civil War veterans.
Riverton History
The first real settlement of Franklin County commenced here on Thompson Creek, probably the finest tributary to the Republican River with its sparkling clarity, springs and substantial water flow. Excited by the glowing reports of good soil, water and the abundant wildlife by hunters and occasional travelers in the area, a land company known as the Thompson Colony was formed out of Omaha, Neb., for the purpose of settling the area. After the initial exploration in 1870, the town they would call Riverton began to take shape in 1871 and by 1879 was the county's busiest town, providing a bustling center for trade from Red Cloud, to Bloomington, south through Smith County, Kan., and north to the Franklin County line.
Attractions & recreation
FRANKLIN COUNTY FAIR
c/o Fair Manager – Sheryl Anderson
P.O. Box 42, Franklin, NE 68939
(308) 425-6250
e-mail: dpedersen@gtmc.net
Usually held in the first two weeks of July, the Franklin County Fair runs about 10 full days and is one of the premier events that take place in our area. The Fair features carnival rides, 4-H Club and FFA livestock competitions and awards, livestock scrambles, tractor pulls and demolition derbies. Live entertainment, dances and a free barbecue along with lots of arts, crafts, cooking and baking competitions round out the attractions at this popular event. The Fair is held at the Franklin County Fairgrounds located 1 mile west of Franklin on J Street. For more information, call the Franklin County Extension office at (308) 425-6277.
FRANKLIN CITY PARK
NW Corner — State Highway 10 & P Street
Franklin, NE 68939
308-425-6295 or www.franklinnebraska.com
The Franklin City Park has lots of amenities and activity possibilities for the entire family, featuring: public restroom facilities, BBQ grills, tennis courts, sand volleyball, a basketball court, sheltered picnic tables, a big playground, the Franklin Swimming Pool, Franklin Veterans Memorial, the Franklin Public Library, and the Dupee Music Hall (the last building remaining of the old Franklin Academy). Arrangements can be made with the City for large gatherings, and pets on leash are welcome.
FRANKLIN COUNTY MUSEUM
1309 H Road, Franklin
308-425-3030
More Information
Established in 1932, the Franklin County Historical Society, Inc. (a Nebraska non-profit tax exempt 501.c.3 corporation) operates the Franklin County Museum. The Museum preserves the heritage and genealogy of Franklin County with many displays of historical items. It consists of three separate buildings. The largest contains many artifacts and memorabilia from the area such as WWI and WWII uniforms, newspaper articles, pictures, letters, ammunition, honor ribbons and medals. Most of the artifacts are from Franklin County residents who fought for their country during many different time periods, and in numerous wars and battles. It also contains many pictures of the pioneers that founded and first lived in Franklin. A special exhibit is dedicated to the life and times of Pierce Lyden, famous 'bad man' of Hollywood's old westerns. The exhibit displays hundreds of items from his movie years including his saddles, clothes, pistols, posters and pictures. Pierce was born in Franklin County. The middle building contains what is called "Ol' Towne." It is designed to look like an old western township. Inside are old fire engines, antique tractors, horse drawn implements, tools, Indian artifacts, rock specimens, photographs, old farm items and many other articles that depict the lives of previous generations of Franklin County settlers. The third building is the old District 36 "Lone Star" one-room schoolhouse that was used in Franklin County from 1876 through 1963. Located just southeast of Macon, the schoolhouse was moved to City Park and eventually moved to its current site on the Museum grounds. It is decorated to reflect how it would have looked in its heyday. Many of Franklin County's residents were educated in this schoolhouse until the advent of the public school system.
Overall, the Franklin County Museum has countless interesting artifacts, books, articles and pictures that definitely make it worth the visit. Arrangements can be made to open the Museum for special tours and facilities are available for private meetings. Admittance is by freewill donation. Suggested admittance is $2.00 for adults, $1.00 for children. Hours of operation are Saturday – Sunday 1:00 p.m. – 4:00 p.m.
FRANKLIN COUNTY VETERANS MEMORIAL
Franklin City Park
NW Corner – State Highway 10 & P Street
Franklin, NE 68939
308-425-6295
www.franklinnebraska.com
Located on the east side of the Franklin City Park, this Memorial honors the 72 Franklin County residents who gave their lives for their country and recognizes over 340 local service personnel. Consisting of an "Honor Wall," the Memorial also contains an M60A1 Patton main battle tank manufactured in 1962, a Model M113A2 Armored Personnel Carrier manufactured in 1965 and an F-80 "Shooting Star" fighter jet manufactured in 1948 which was very active in the Korean War.
FRANKLIN GOLF COURSE
Spur 31D and P Street
Franklin, NE 68939
308-425-3614
www.franklinnebraska.com
Franklin Golf Course is a beautiful and challenging nine-hole public golf course located where P Street turns into Country Club Road at the west edge of town. It features irrigated bent grass greens and lush fairways with Center Creek winding through the course and coming into play on seven out of the nine holes. The Golf Course features a modern club facility with several TVs (including a big screen), showers and socializing area. The Clubhouse offers sodas, beer, mixed drinks, snacks, popcorn and hot dogs. The facility is available for private parties or gatherings.
FRANKLIN HIKING TRAIL
City of Franklin
Trailhead West of Greenwood Cemetery
Entrance, Franklin, NE 68939
308-425-6295
www.franklinnebraska.com
Enjoy the serenity of a nice hike along a tree-lined creek. Find the trailhead just east of the Museum on H Road. The trail meanders to the south and comes out on Highway 136 just east of 19th Avenue. Currently, the trail allows only hiking. Bikes and motorized vehicles are prohibited.
FRANKLIN SOUTH PARK RV CAMPGROUND
SW Corner of State Highway 10 and J Street
City of Franklin
308-425-6295
www.franklinnebraska.com
Located at the southwest corner of State Highway 10 and J Street is the city-owned and operated RV Park. The RV Park has an all-weather graveled surface that can accommodate up to five full-size RVs with 20A, 30A and 50A electrical service, water and sewer hookups and a free dump station. In addition, there are picnic tables for each RV slot, public restroom facilities and a playground area, all for a very affordable $10.00 per day. Payment is made at a lockbox located at the RV Park.
REPUBLICAN RIVER BRIDGE
Nebraska National Register Site
43 Road & E/F Road, Riverton, NE 68972
Built by the Empire Bridge Co. in 1911, it is also referred to as the 'Farmers Bridge' because of the local farmers who put up the money to build the bridge to facilitate crossing the Republican River. Consisting of multiple-span trusses, this type of bridge was typically built over the wider crossings. However, almost all of these early bridges have since been replaced or substantially altered. A regionally important crossing in southern Nebraska, this bridge is technologically significant as a well-preserved example of this now uncommon vehicular bridge type. Standing next to the current modern concrete bridge, the old bridge is essentially a 'park' unto itself where you can stop and enjoy a walk over the Republican River or sit on one of the benches to enjoy the outdoors. Located 1-1/2 miles south of Highway 136 and 43 Road (E/F Road).
ROSE BOWL THEATER
611 15th Avenue, Franklin, NE 68939
308-425-3313
After being renovated by many volunteers, the Rose Bowl Theater began showing movies again in 1992. With its 250 seats, the theater offers quality entertainment in air-conditioned comfort for the entire family. Made possible initially by the Franklin Chamber of Commerce and the City of Franklin, the theater is now owned by the Rose Bowl Playhouse, Inc., a tax-exempt organization operated by a Board of Directors that consists of volunteer families.
CLARENCE MITCHELL HOUSE
(now a private residence)
1927 M Street, Franklin, NE 68939
Home of major league baseball player, Clarence Mitchell, famous 'spitball' pitcher from 1911-1932.
CARSON HILDRETH HOUSE
c/o Lucille Plank
501 14th Avenue, Franklin, NE 68939
308-425-3711
Prominent businessman Carson and Flora Adele Mowbray Hildreth built this house starting in 1901. Hildreth was the founder of the Franklin State Bank and the namesake for the Village of Hildreth.
ORIGINAL FRANKLIN COUNTY MUSEUM
Franklin City Park
NW Corner – State Highway 10 & P Street
Franklin, NE 68939
308-425-6295
www.franklinnebraska.com
A WPA project in 1939, this building was constructed of native rock and timbers to house the Franklin County Museum. Inlaid into the concrete flooring are a number of millstones that were once used for grinding grains at the various mills in Franklin County that were located on the many streams and tributaries that flowed into the Republican River.
FRANKLIN PUBLIC LIBRARY
502 P Street
Franklin, NE 68939
308-425-3162
www.franklinnebraska.com
FRANKLIN ACADEMY HISTORIC MARKER
Franklin City Park
NW Corner – State Highway 10 & P Street
Franklin, NE 68939
308-425-6295
www.franklinnebraska.com
Just west of the Franklin Swimming Pool is a stone monument with a large metal plaque honoring the Franklin Academy, its founders and administrators. Nearby is a large piece of petrified wood that was maintained on campus. Built in 1925.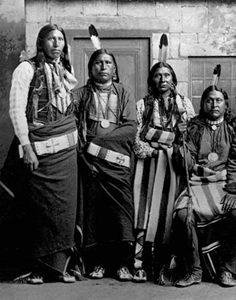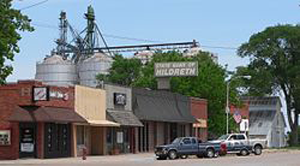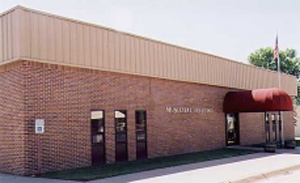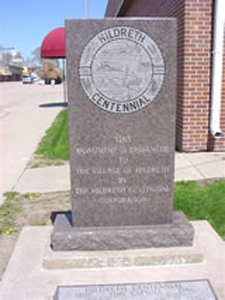 Hildreth Centennial Marker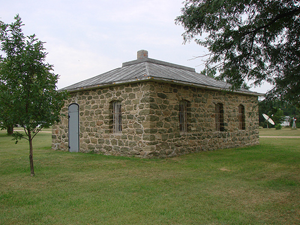 Old Rock Jail, Bloomington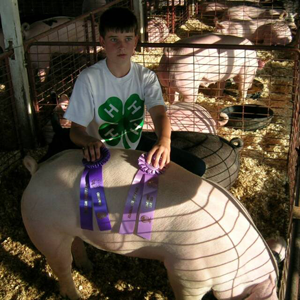 Franklin County Fair   
Held at the Franklin County Fairgrounds, Franklin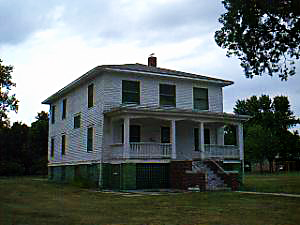 Franklin City Park 
The Dupee Music Hall Historical building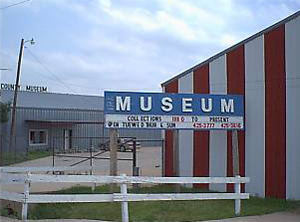 Franklin County Museum 
Heritage and Genealogy of Franklin County