There are close to 10,000 people living in Richardson County, which covers the extreme southeastern corner of Nebraska. It is one of the four corridor counties associated with Nebraska Heritage Highway 136 and borders both Nemaha County and Richardson County. The Great Nemaha River runs through this area and the Missouri River lines its eastern edge, creating many opportunities for outdoor fun and adventure. With 10 communities scattered throughout, including Barada, Dawson, Falls City, Humboldt, Preston, Rulo, Salem, Shubert, Stella, and Verdon, there are lots of places to go and attractions to see!
Richardson County was first established in 1854 and then reorganized in 1855 by the first territorial legislature. Settlers to this area came from locations near and far, including Tennessee and then Iowa, Illinois, Missouri, and the New England states. Over time, foreigners such as Germans, Swedes, Welsh, Bohemians, Irish, English, Swiss, and French all began to arrive and settle in Richardson County. A fun fact about Richardson County's very first Courthouse is that it cost a mere $3,000 to build, way back in 1863.
Barada
In the northeastern corner of Richardson County is Barada, Nebraska. With a population of just under 25, this village may be little, but it is close to lots of recreational activities. Indian Cave State Park is just a couple miles away!
Dawson
Dawson, Nebraska is home to 146 residents and there are a number of neat old buildings along Highway 75, which runs right through the town. A welcoming park can also be found at the corner of 7th and Ridge Street, next to the Dawson Rural Fire Department. It contains bouncy horses and a picnic shelter, patriotic merry-go-round, basketball hoop, water hydrant, slide, and more. The Big Nemaha River flows just south of town, so fishing is always an option, too!
Falls City
Welcome to Falls City, Nebraska. www.fallscitynebraska.org
Falls City serves as the county seat and is the largest community in Richardson County, with a little over 4,000 residents calling it home. Falls City was founded in 1857, just 3 years after the opening of the Nebraska Territory. Today, it is the hub in a four-state corner, which includes Nebraska, Kansas, Missouri, and Iowa. Many big cities, such as Omaha, Lincoln, Kansas City, and St. Joseph, and many smaller cities are located within a radius of approximately 100 miles. Falls City presently offers a wide variety of entertainment and lodging options, art shows, fascinating museums, updated facilities and businesses, picturesque downtown buildings, and much more.
RICHARDSON COUNTY HISTORICAL MUSEUM can be found at 1401 Chase Street in Falls City, Nebraska. It offers many displays of artifacts that help to preserve the history of Richardson County. The museum is open 2:00 p.m. – 4:00 p.m. on Tuesday, Wednesday, Thursday, Saturday, and Sunday. Please call 402-245-4407 for more information.
RICHARDSON COUNTY MILITARY HISTORY MUSEUM Located inside the Richardson County Courthouse at 1700 Stone Street and Highway 73 is the Richardson County Military History Museum. It houses a large collection of exhibits and displays of war memorabilia, including photographs, uniforms, and equipment from WW I, WW II, the Korean War, the Vietnam War, and the Gulf War, and Company B, 134th Infantry, and Nebraska Army National Guard. Open Monday through Friday, 8:00 a.m. to 5:00 p.m.
HISTORIC GRAND WEAVER HOTEL Located in downtown Falls City is one of the premier accommodation facilities in the area, with its rich history and unique features. There is a display case that includes memorabilia from the hotel's past, with items such as a mural of Nebraska roadways prior to Interstate 80 and a telephone system operated by a central switchboard, which was in use as recently as 2008. So, pack your bags and head on over!
FALLS CITY LIBRARY & ART CENTER at 1400 Stone Street is home to the Stalder Gallery which hosts traveling art shows. One of the most distinguishing features of the library is the permanent collection of artwork by area artists, including Miss Alice Cleaver and John Philip Falter.
ITHA-KRUMME MEMORIAL ARBORETUM is located next to Stanton Lake Park, at 25th and Clifton Streets. It runs solely on the efforts of volunteers and donations and spans 2.2 acres. Itha-Krumme Memorial Arboretum is comprised of approximately 70 different native plant species from Nebraska and adjoining states, as well as a nice concrete pathway and comfortable benches. For more information, you can call 402-245-2850, Gerald Hopp or 402-245-4389, Don Baldwin.
PARKS/GOLF
Aquatic Center – North entrance of town on Hwy. 73
Historic Candlelight Cabin – West 25th Street
Dallas Jones Memorial Park – 13th and Barada Streets
Falls City Country Club – W. Hwy. 8
Grandview Park – 12th and Morton Streets
Legion Park – 21st and McLean Streets
Military Park – 7th and Harlan Streets
Mini Park/Historical Murals – 1500 block of Stone Street
Pioneer Park – 18th and Barada Streets
Skate Park and Pioneer Park – 19th and Barada Streets
Stanton Lake Park – West 25th Street
Humboldt
Welcome to Humboldt, Nebraska. (www.ci.humboldt.ne.us)
Humboldt's population is close to 1,000 and it currently offers an exciting combination of history, recreation, and scenic beauty. Although settlers arrived in the Humboldt area as early as 1855, the original site of this town was not platted until 1868 and it was later incorporated in 1873. There are a number of different stories about how the town actually got its name. One is that it was named by Edward Tinker for a town in Tennessee where he was quartered during the Civil War. Another is that it was named by O.J. Tinker for Baron Friedrich Alexander von Humboldt, whom he admired.
HUMBOLDT TOWN SQUARE This charming area has been revitalized with historic lighting, a 2,500 square-foot mural that pays tribute to the history and heritage of Humboldt, pedestrian amenities, and fresh sidewalks that offer handicap accessibility. The original bricks were even re-laid, giving this location a unique flair. The Humboldt Commercial Historic District itself earned a place on the National Register of Historic Places in 2005. So, put on your walking shoes and take a stroll around the area!
"THE GANDY HOUSE" was built back in 1910 and has a unique history, which you can read more about on www.gandyhouse.com. It is now operated as Stalder's Bed & Breakfast and provides a charming location where you can spend the night after visiting the various sites, businesses, and recreational spots in Humboldt. Located just one block north of the town square, you will be within walking distance of many fun attractions and shops.
CAMP CORNHUSKER is located just 12 miles south of Humboldt and is operated by Cornhusker Council, Boy Scouts of America. This camp is 390 acres in size and consists of rolling hills, large oak trees, an array of wildlife, and a 6-acre lake, providing plenty of opportunities to fish, sail, boat, canoe, or kayak. The camp also has a large dining hall with a full size kitchen; cabins, campgrounds; shower house with swimming pool; shooting ranges; ropes course; and hiking trails. It is available for outside group use. For more information on Camp Cornhusker, visit www.cornhuskercouncil.org or call 402-488-6020 ext. 200.
KIRKMAN'S COVE RECREATIONAL AREA is operated by the Nemaha Natural Resource District and offers a 500-acre complex for those who enjoy spending time in the outdoors. It consists of a 9-hole public golf course (www.klgcgolf.com/), picnic areas, hiking trails, playground equipment, tent and RV camping, and a 160-acre lake, perfect for boating, fishing, swimming, and water skiing. The lake is stocked with largemouth bass, channel catfish, walleye, and blue gill. Entry permit required. Directions: 2 ½ miles west of Humboldt on Highway 4 and ½ mile north.
CITY SQUARE PARK offers a wide variety of children's playground equipment that is sure to create lots of laughter among the kiddos!
CITY LAKE PARK is located in the southern part of Humboldt and covers an expansive area. It is filled with gorgeous fishing lakes and bridges, a refreshing swimming pool, tennis and basketball courts, picnic shelters, thrilling playground equipment for the kids, ball fields, tent and RV camping, with electrical hookups, and beautiful shade trees. It is truly a serene spot!
Preston
Preston, Nebraska is located within the Sac and Fox Reservation and is home to just a little less than 30 residents. It can be found in the far southeastern corner of Richardson County. The Big Nemaha River runs just to the north of Preston and Margrave State Wildlife Management Area is located just a few miles to the southeast, so there is plenty of fun to be had outdoors!
Rulo
Rulo, Nebraska has a population of approximately 172. It is situated right along the Missouri River, providing a great access point for fishing, and it is home to the historic Lewis and Clark Camp Site, which offers a trail and monument. There is also a peaceful park at the corner of 6th and Rouleau Street, offering a nice picnic shelter, lots of tables, a fun playground area, and plenty of shade trees, perfect for an afternoon getaway.
Salem,
Toward the center of Richardson County is the village of Salem, Nebraska, which consists of a little over 100 residents. The Big Nemaha River flows to the east and it is also home to the historic Maple Cemetery, so stop by and experience the charm that Salem has to offer.
Shubert
With a population of 150, Shubert may not be the largest of towns, but it has some great features to offer. There is a beautiful park located near the water tower, just off of Oak Street between 6th and 7th Street. It includes a basketball court, large shade trees, and wide open spaces, ideal for flying a kite. There is also a merry-go-round, picnic shelter, swings, and updated jungle gym equipment, offering slides, lookouts, and more. At the corner of 1st and Main Street, there is also a large, well-maintained ball field and the Centerfield Bar.
Stella
Located toward the northern part of Richardson County is Stella, Nebraska. This village has a population of close to 150 and offers many beautiful tree-lined streets, with hills throughout. Muddy Creek runs just to the west and the historic Stella Cemetery can be found on the southern edge.
Verdon
Verdon, Nebraska consists of only 172 residents, but there is plenty to do and see here! Both the Verdon Lake State Recreation Area and Big Nemaha River are located less than a mile to the west and serve as popular attractions. You will also find a few basic businesses, such as Bennett's Corner. At 4th and Main Street, there is a quaint little park just waiting to be explored by the kids!
Hunting/Fishing/Recreation in Richardson County
Four-Mile Creek WMA – 8S, 3/4 E Humboldt; deer, dove, pheasant, quail, rabbit, squirrel, turkey; 106 acres
Indian Cave SP – 5E of Neb. Hwy. 67 on State Spur 64E; deer, turkey; special free permit required, contact park superintendent at 402-883-2575; 2,800 acres
Kinter's Ford WMA – 1N, 3E of DuBois on Neb. Hwy. 8; deer, dove, pheasant, quail, rabbit, squirrel, turkey; 200 acres
Margrave WMA – 1-1/2 S, 2-3/4 E of Preston; deer, dove, pheasant, quail, rabbit, squirrel, turkey, waterfowl; 106 acres
South Fork WMA – 2S, 2W, 1S, 1W, 1/2 S, 1/2 W of Dawson; deer, dove, pheasant, quail, rabbit, squirrel, turkey, waterfowl; 277 acres
Verdon Lake SRA – ½W of Verdon on U.S. Hwy. 73; pheasant, squirrel, waterfowl; 74 acres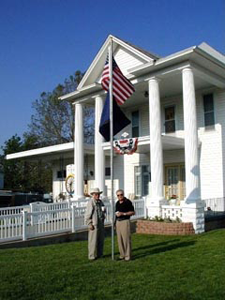 Richardson County Museum, Falls City, NE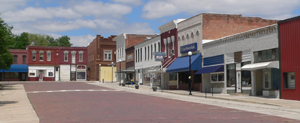 East side of Humboldt City Square, Quad County Museum, Humboldt, NE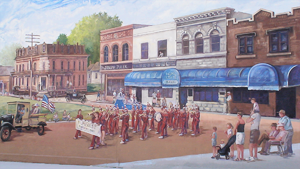 Humboldt Mural by City Square, Humboldt, NE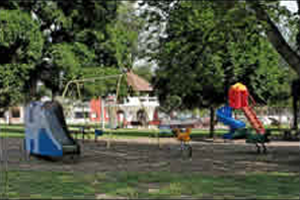 Humboldt City Square Park, Humboldt, NE